Sewage Backup and Cleanup Victor Valley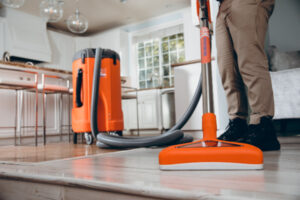 When your property experiences sewage backup, it may seem like your space could never be clean again. The professionals at 911 Restoration of Victor Valley are here to remind you that with proper sewage backup cleanup, that couldn't be further from the truth!
We provide sewage water cleanup services 24/7/365 and don't waste a single second in addressing your disaster. Our sewage restoration team guarantees a 45-minute arrival time, so you can have peace of mind knowing that you're about to experience a full disaster restoration.
At 911 Restoration, sewage cleanup goes far beyond water removal. Our water damage restoration team dries, sanitizes, and even repairs your property so that you can feel safe in your space again. They even perform a mold inspection and conduct mold removal as needed.
We serve both residential and commercial properties with comprehensive sewage restoration in Victorville. Our team is IICRC certified and prepared to provide the very best service backed by the power of a nationwide company. We're licensed, insured, bonded, and locally owned and operated.
Our crew provides a free visual inspection (for property owners) to determine what exactly is needed to give your home or business a Fresh Start. We hold our water damage restoration staff accountable to lead with compassion. We know how disgusting sewage backup is, and we also know how hard you've worked to maintain your property. That's exactly why our sewage cleanup crew treats your property as if it were our own, working with urgency and transparent communication.
Are you ready for your home or business to feel clean and beautiful again? Call 911 Restoration for a Fresh Start in Victorville, Hesperia, and Apple Valley.
Your Victorville Sewage Cleanup Crew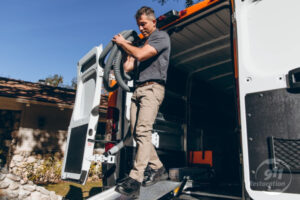 Let's address one thing quickly. A sewage backup is rarely ever your fault, so you can ditch the shame and embarrassment when you call us for help.
Unfortunately, even though there's nothing you could have done to prevent a sewage backup, the cleanup is still your responsibility. Thankfully you have a certified sewage restoration professional like us to lean on.
We're determined to help you recover quickly and at a limited cost. As soon as sewage enters your property, black water begins seeping in the structure of your home or business. That means that the longer moisture lingers, the greater risk you're at of experiencing rotting and other damages.
To avoid this, we rush to your property any hour of the day or night, every single day of the year. Their first order of business upon arrival is to pack out and store any at-risk belongings and begin the water removal process. After all sewage water is removed they bring in professional blowers to dry the area.
You shouldn't just turn to us for sewage backup cleanup and water removal because we're fast and reliable. 911 Restoration of Victor Valley is the most compassionate sewage restoration company you'll work with. We treat you as an important neighbor in our community, not another invoice.
A sewage backup introduces dangerous organisms to your property, including parasites, viruses, and disease-causing bacteria. We care about the health of your property and your wellbeing. That's why our sewage cleanup crew sanitizes the affected area thoroughly.
Though sewage cleanup may seem like a daunting task, our water damage restoration crew is up for the challenge.
When your property feels contaminated, you know who to call for a Fresh Start. 911 Restoration is here for you 24/7/365.
A Fresh Start with Sewage Restoration
Sewage has a way of making even the cleanest properties feel contaminated and too far gone. You probably feel like your home or business will never be the same, but we're here to reassure you that a Fresh Start is possible. Our sewage backup cleanup crew leaves you with a property that feels, looks, and smells better than it did before your water disaster.
At 911 Restoration, we don't just extract sewage. Our workers take extra steps to ensure all the consequences of your sewage backup are gone completely so you don't experience any problems down the road. After water removal is complete, they dry the structure to its core, protecting your home or business from potential rotting, weakness or mold. Your dedicated sewage cleanup crew performs a mold inspection, takes care of mold removal, and sanitizes the area for your safety.
If your property requires any repairs, our IICRC certified technicians handle it. By the time our staff leaves your property, you'll be amazed at how your sewage nightmare feels like a distant memory. Call 911 Restoration today for sewage cleanup in Victorville, Hesperia, and Apple Valley.